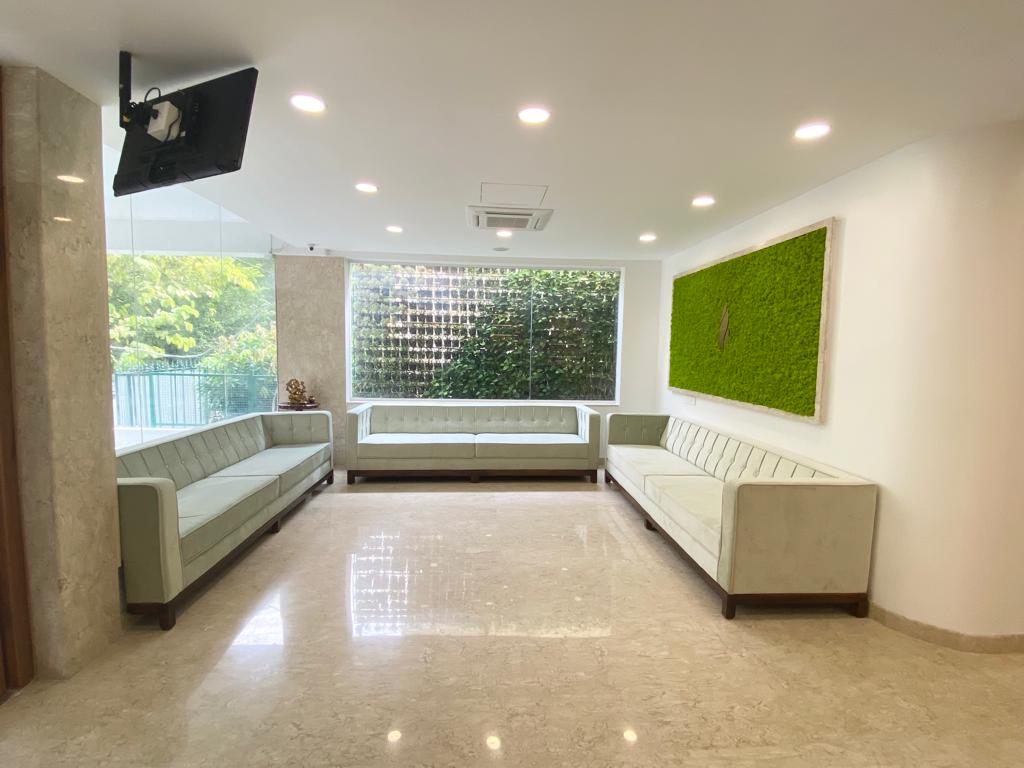 Contura Clinic is the perfect way to reform and rejuvenate while on a trip to Bangalore, India. We offer the complete bouquet of Cosmetic Surgeries and Cosmetology services under one roof. Our Plastic and Cosmetic Surgeon and Dermatologist/Cosmetologist are certified by the Indian Medical Council and Indian Medical Association among others. This guarantees a high level of quality and safety for the patient.
Depart on a trip to Bangalore and return home looking and feeling better than ever! If you live outside of Bangalore, we invite you to travel to our beautiful city for a relaxing retreat and rejuvenating cosmetic enhancements performed by Dr. Sreekar Harinatha and Dr Nithya Raghunath. Our friendly staff will work with you to help plan your appointments, surgery and recovery within your scheduled stay with us. We have provided some helpful information about visiting India and Bangalore to get you started on planning your trip. We look forward to meeting you.
Our Services Include
Face: Face Lift, Thread Lift, Laser Resurfacing, Laser Hair Removal, Rhinoplasty, Chin and Lip Surgery, Dimple Creation, Blepharoplasty, Fillers, Peels, Fat Injections, Scar Treatment etc
Body: Liposuction, Tummy Tuck, Body Lift, Thigh Lift, Mommy Makeover, Arm Lift etc
Breast: Breast Reduction, Breast Augmentation, Breast Lift, Male Breast (Gynecomastia) surgery
Private Parts: Vaginoplasty, Hymenoplasty, Labiaplasty, Crcumcision, Laser Vaginal Rejuvenation
Hair Transplantation: FUE and FUT Methods
Lasers: Laser Hair Removal, Laser Skin Resurfacing, Laser Pigmentation Treatment, Laser Tattoo Removal etc
Information Before Your Trip
We have provided a list of some important things that you need to know before your trip to Bangalore, in Karnataka state, India.
Medical Insurance
You are strongly advised to take out adequate medical insurance coverage before traveling to India. Your travel agent will be able to suggest some suitable policies for you to choose from.
Visa, Documents and Vaccination
Please check with the nearest India Embassy or Consulate regarding visa requirements and information regarding vaccinations. Requirements for a tourist visa include a passport valid for at least six months from the date of arrival, one passport-sized photograph and a round trip ticket. Most international airlines can advise you on visa requirements for tourists. Check the link for more details https://indianvisaonline.gov.in/
Voltage
The electrical voltage in Bangalore, India is 230 volts, 50 Hz cycles, alternating current. Many hotels and large apartment blocks do have adaptors.
Bank Hours
Generally, weekday bank hours are from 10am (1000) to 3pm (1500). All banks are closed on public holidays. Many branches have 24-hour banking machines (ATMs) that offer several services. There is an ATM in the Contura Clinic building. Overseas visitors should check with their local banks to find out if they can gain access to their funds through these facilities. In some cases, your bank may charge an additional fee for overseas transactions.
Climate
The climate in Bangalore is mild, pleasant and warm, with local variations depending on season and other factors.
The average annual temperature is approximately 23° C, with summer highs ranging from 34°C to 32°C.
Rainfall can vary from an annual 1,200 mm to 2,800 mm.
March to May marks "high summer" in Bangalore, and the hot days often lead to rapid showers.
Money
Indian money is represented by this symbol or Rs. One "Rupee" is equivalent to one hundred "Paisa/ Paise."
Bills (notes) are issued in the following denominations: Rs. 2, 5, 10, 20, 50, 100, 500, 2000
Coins are issued in the following denominations: of Paisa 50, Rs 1, 2, 5, 10
Credit Cards
Any credit card that bears the Visa, MasterCard or American Express symbol will be widely accepted in India. Visitors with other types of credit cards should check to see if their card is accepted in India. Please note that retailers have the option to charge more for goods and services bought using a credit card. We advise that you ask a retailer beforehand whether an additional charge applies.
Language
English is widely spoken in India. Locally Kannada and Hindi are also used.
Shopping
Shops in Bangalore are generally open Monday through Saturday, 9am–9pm (0900-2100). Shopping malls are open all days, 10am-10pm (1000-2200).
Tipping
The following is a guide to customary tipping practices for the following services:
Hotels − Most hotel bills include a service charge of 14 percent. If a service charge is not included on a room bill or a hotel restaurant check, it is customary to tip 10 percent of the total amount.
Restaurants − Some restaurant bills will include a service charge. If a service charge is not included, it is customary to tip 10 percent of the bill.
Luggage − It is customary to tip Rs. 20 per suitcase.
Hairdressers − It is customary to leave a tip of 10 percent of the bill.
Security and Safety Tips
As in any large, busy city, crime can sometimes be a problem in Bangalore. Thankfully it is quite rare these days. Here are a few safety tips that are very helpful for travelers to Bangalore:
Avoid leaving valuables in your room – keep them in the hotel safety box or safe.
Make sure the door of your room is closed when you leave the hotel.
Hotel lobbies and reception areas are open to the public, so do not leave your bags or any valuables unattended at any time.
Tourist Assistance in Bangalore
Local Tourism Office:
Department of Tourism, Karnataka
#49, 2nd Floor, Khanija Bhavan,
Race Course Road, Bangalore- 560001
Phones: +91 80 22352828
Fax: +91 80 22352626
email: info@karnatakatourism.org
Some useful Websites:
Karnataka Tourism Website: http://www.karnatakatourism.org/
India Tourism Corporation: http://www.incredibleindia.org/
Lonely Planet India: http://www.lonelyplanet.com/india
Local Cab Services: http://www.taxiforsure.com/, https://www.uber.com/cities/bangalore, https://www.olacabs.com/
Local Directory: http://www.justdial.com/, http://bangalore.yellowpages.co.in/
The Police
If something goes wrong at any time and your possessions are lost or stolen, then you should contact the police at your earliest opportunity. The Local Police is responsible for investigating and recording any incidents. They are located in every area, and the police officers are specially trained to assist foreign visitors.
Other Useful Numbers for Tourists
Police: 100
Ambulance: 108
Fire: 101
International direct dialing from India: 00 + (country code) + (area code) + (number)
If you have any questions regarding procedures, planning your trip or scheduling your surgery, our staff at Contura Clinic® . We would be happy to assist you.